Fucking Bloody HAIL, part II
Well, today I finally saw my car in daylight, and realized that the hail damage is even worse that I originally saw...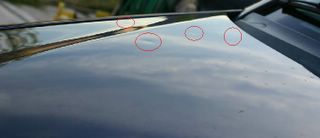 A few visible hail damage spots...camera can't catch them all!


Besides the dents all over the car...the windshield has a big crack in it, and a few smaller chips. Also, and a bad one...my tail light is busted. A huge crack across it. That's like a $300+ part, I believe...ouch!!!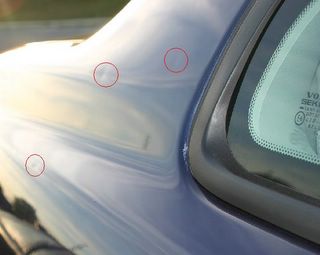 A few more hail spots...there's a lot more than that, though


So Wednesday after work, I have to take my car in to have an adjustor look at it. Boy, I bet they love us right now!!! But like I said before, I guess it *could have been worse*...still, pretty shitty though.


I'm really worried at how much (if there is one, and I bet there is) the deductible is. Like if it's $500..I mean shit, I don't have that kind of money to spend...but damn..windshield, lights...fuck!!!